Take the quiz:
"What do you love about making love?"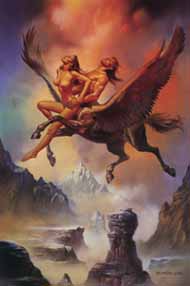 Thrill
You're in it for the thrill, the excitement, the adrenaline rush, you do it anywhere and everywhere. You love the danger of getting caught.... but be carefull..... you might scar some children for life!
Take the quiz:
"WHAT RELIGION BESTS SUITS YOU?"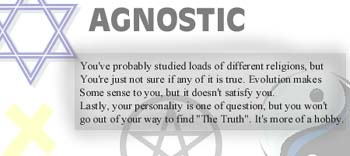 Agnostic
You've probably studied loads of different religions, but you're just not sure if any of it is true. Evolution makes some sense to you, but it doesn't satisfy you. Lastly, your personality is one of question, but you won't go out of your way to find -The Truth- It's more of a hobby.
Listening to: Microwave